Looking for a reliable courier to send a domestic shipment? At GLS we will meet your expectations, providing timely transportation to any place in Poland. Our offer is addressed both to occasional senders and entrepreneurs looking for a regular provider of transport services. We provide attractive rates and a number of additional options.
For customers who send parcels on a regular basis we have prepared not only fast domestic shipments, but also shipping systems - an ideal offer for all entrepreneurs, regardless of the volume of shipped parcels. Thanks to them, order management is much easier. GLS transport services include additional functionalities convenient for both senders and recipients. These include parcel redirection, next day and Saturday delivery, or free next delivery attempt. We offer cheap domestic shipping on the market tailored to the needs of individuals and businesses. Shipments always receive a dedicated number, which is used to track the transport in real time.
Domestic courier shipments for occasional senders
Sending a domestic parcel is extremely easy. If you want to occasionally use such a service, visit a Szybka Paczka point. These are GLS shop-in-shop facilities, so they are located inside other establishments, such as stores. All you have to do is bring your parcel there, fill in the appropriate label and you're done. Domestic courier shipments sent this way quickly reach the recipient, that is why our services are so popular on the market.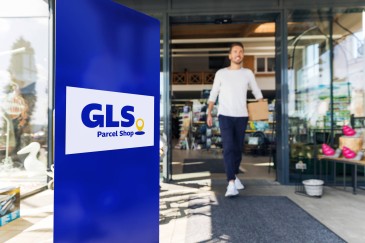 There are more than 6000 Szybka Paczka points in Poland, so finding one in your area should be very easy. For this purpose, please use our search engine available on GLS website.
Cheap domestic parcels for business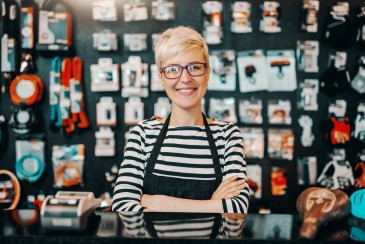 At GLS we also have an attractive offer for entrepreneurs who regularly send domestic parcels. The basic service in this area is BusinessParcel. In this case all details are agreed individually with the customer. Based on how many parcels you will be sending, the cost of the service will be different. We always try to develop an optimal solution that will be as beneficial as possible.
We are always available to answer any questions you may have, so that we can work together with you to put together an attractive GLS service combination. As a result, low-cost domestic parcels reach their recipients on time, and you can enjoy low transport costs.
We carry out transport in Poland for parcels whose weight does not exceed 31.5 kg. At the same time the sum of the circumference and the longest side should not exceed 300 cm. Domestic shipments are tracked in real time - in addition, we allow for digital signature of the recipient online. We deliver cheap domestic parcels without any additional charges.
How long does it take to transport a parcel within a country
Want to know how long a domestic package goes? Business parcels sent as part of regular services, such as BusinessParcel, usually reach the Recipient on the next working day. Such delivery time also applies to parcels sent by Szybka Paczka service. It should be remembered, however, that parcels left at GLS points late in the evening usually reach the Recipients within two working days. On the other hand, in case of domestic express services, the delivery is much faster. How long does a domestic ExpressParcel package take? In this case, the courier reaches the recipient on the next working day before 10:00 or 12:00.
Domestic shipments combined with FlexDeliveryService is a great convenience, especially for the Recipients. This option allows for flexible management of the delivery method. Receiving shipments becomes much more convenient, because the recipient can redirect their order or decide when exactly the courier should visit the place of delivery. Additionally, an e-mail is sent to the Recipient with information about the delivery date of the parcel. It should be emphasized that GLS guarantees delivery of domestic shipments within 3 working days.
Price list for domestic parcels GLS
We offer cheap domestic parcels, which reach the Recipients on time. Favourable prices concern both occasional and regular services. Additionally we would like to remind you that GLS offers also international parcels on competitive terms. The price list for domestic and international parcels will surely be interesting for you, especially if you are planning to send a parcel. The transport costs depend on the size of the package. In case of international shipments the distance between Poland and the country of the addressee is also important. Apart from the domestic parcel price list it is also worth getting acquainted with the calculator available on the GLS website.
This tool allows you to automatically calculate the cost of the transport service. In this simple way you will find out what is the price for domestic and international transport for your parcel.
See how we are operate in chosen cities in Poland