How to pack a package with clothes?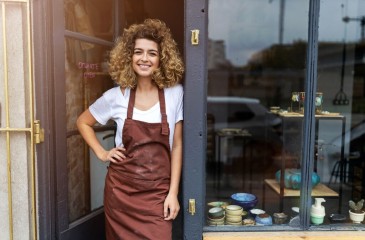 Clothing from a parcel as if it were from under a needle. How to send clothes so that they look good after opening the package.
Various statistics show that online stores sell more and more clothes.
190 PLN per month for clothing, accessories and accessories, and 228 PLN for shoes - this is how much Poles spend on average on shopping in these categories online (data from the "E-commerce in Poland" report, Gemius).
According to the report of the Polish Economic Institute (based on CSO data) in the first quarter of last year, as much as 44 percent of clothing and footwear trade took place online.
Increasingly, private individuals also sell clothing online. Who of us does not have clothes that are no longer worn, and which are still in very good condition? Probably everyone has also happened simply wrong purchase. Nowadays, the Internet offers simple ways of such occasional sales. And just for these people is the following mini guide.
How to pack clothes for shipment?
At first glance, it seems to be simple. Clothes are not fragile (like electronics), they can not be broken, smashed or shattered. However, it is worth taking care that the clothes reach the recipient as if they were from under a needle. Carelessly packed or crumpled clothes do not make the best impression and nobody would like to buy such clothes. So how to pack a parcel with clothes? A typical cardboard box is best, because it protects the contents best. However, don't put the clothes directly into the carton. If you are sending ordinary, everyday clothes - like pants, blouses, shirts etc. - it is best to iron the clothes. - If you are sending ordinary everyday clothes like trousers, blouses, shirts etc. it is best to iron the clothes, fold them properly and then wrap them tightly with foil.

Size the cardboard box to fit the size of your package - it certainly shouldn't be too small.
Fill the empty space in the parcel with, for example, decorative wood wool.
Do not stuff the clothes in the parcel - they will be crumpled and unsightly.
Do not roll the clothes - this may work for vacation packing, but not for selling. It doesn't look very appealing when the clothes are rolled up like that.
Close the package properly - the best way is to wrap it with a wide packing tape. It should seal the parcel tightly from all sides.
How to send clothes cheapest?
Clothing that can be folded flat - such as shirts, t-shirts or pants - can also be shipped in a foil pack or wrapped in bubble wrap. Provided that they are rather single items. Hats, scarves, gloves, chimneys or socks can also be sent this way (unless the set is bigger - but then it is better to pack it in a cardboard box). If you are sending clothes that take up a lot of space - e.g. down jackets or thick fleece sweatshirts - you can invest in a vacuum bag. It is not expensive, and it will save a lot of space in the parcel. And if the size of the package is smaller, you will pay less for the shipment.
Remember also that GLS domestic and international shipments can weigh a maximum of 31.5 kg.
Here you will find an online price calculator
Simply enter the dimensions of your package and the zip code of the recipient - you'll see how much it costs to send a specific package.