GLS Slovenia courier allows you to deliver your international shipments quickly and safely. Our services are characterized by innovation and favorable prices. We have an extensive logistics infrastructure, so we deliver on time to practically any place in Europe. You can send parcels to Slovenia occasionally or regularly. At GLS we comprehensively serve individual customers and entrepreneurs.
How much does the parcel to Slovenia cost?
To find out how much a parcel to Slovenia costs, check the official price list available on GLS website. It is important to remember that the price for transport depends mainly on the size of the package. The distance between the Sender and the Recipient of the order is also significant. If you want to know exactly how much a parcel to Slovenia costs, please use a special calculator. You can find it on our website. When you enter all the data, the tool will calculate the price for parcel to Slovenia. But remember that at GLS we focus on solutions beneficial for our customers. So if you are interested in regular parcel delivery to Slovenia, please contact us. Then we will arrange the details of EuroBusinessParcel service.
How to ship the parcel to Slovenia?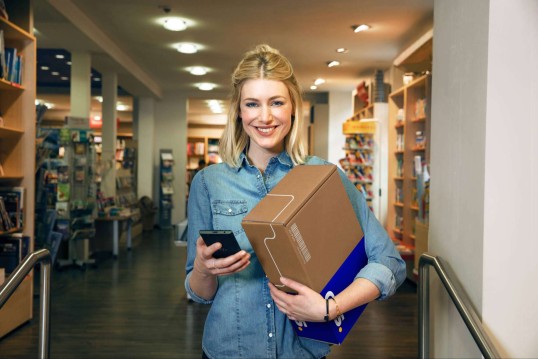 Occasional shipping
Shipments to Slovenia sent occasionally can be sent through Szybka Paczka points. These are shop-in-shop facilities adapted to serve customers wishing to use courier services. All you have to do is leave your parcel with an employee and you're done. The carrier will then pick up the package to begin transporting it. The points are adapted to handle domestic and foreign orders - you can use them to order a courier to Slovenia or another country. There are about 4500 such outlets available all over Poland, so you will undoubtedly find one in your area. . Finding such points is very easy - just use the search engine available on GLS website. The advantage of parcels to Slovenia sent by our services is a favorable price and fast transport time.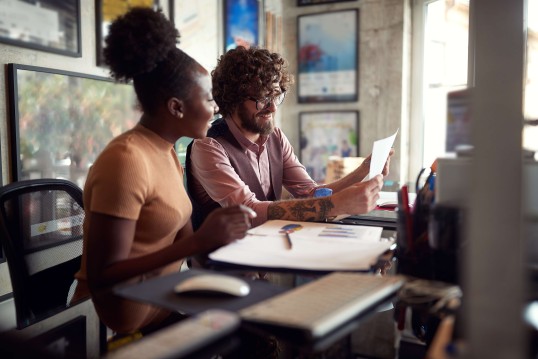 Regular shipping
Regular parcel shipping to Slovenia can be done by using the EuroBusinessParcel service. This is the basic foreign product of GLS adapted to the needs of businesses. E-commerce online stores, among others, use this offer due to favorable cooperation conditions and attractive prices. According to GLS regulations a fast parcel to Slovenia should weigh no more than 31.5 kg. It is also important to pay attention to the dimensions of the parcel. The maximum sum of the circumference and the longest side is 300 cm.
The EuroBusinessParcel service guarantees timely delivery and maximum safety. Regular parcel delivery to Slovenia is a service that we always adjust to the needs of a particular customer. Thanks to this cooperation is fully beneficial for you. International transportation becomes easy with GLS. We also serve customers who need a reliable provider of transport services for large volumes of packages.
How long does a parcel to Slovenia take to arrive?
How many days does a parcel go to Slovenia? Transportation lead time is usually 3 working days for occasional and regular shipments. Innovative logistics infrastructure allows for efficient and safe international transportation to practically any place in Europe. In practice, you can check for yourself how long a parcel is going to Slovenia - this is possible thanks to our free parcel tracking option. All you need to do is enter the tracking number and you'll receive complete real-time information about the status of your order. When answering the question about how many days a parcel goes to Slovenia, it's important to remember that GLS customers can get access to special shipping systems, which makes it much easier to manage shipments. Then the shipment can be sent even faster, ultimately speeding up the delivery of the order.
What cannot be shipped to Slovenia?
Shipping a parcel to Slovenia with GLS is affordable and efficient. However, you should know what you are not allowed to put in your parcel. The list of things excluded from carriage includes, among others:
alcohol,
tobacco and cigarettes,
flammable and explosive materials,
Works of art and goods of very high value (e.g. jewelry),
cash, money signs, vouchers,
live animals and plants.
For a complete list of items excluded from transportation, please refer to the Szybka Paczka / ParcelShop Regulations.
Services provided by GLS do not include shipping parcels to Slovenia to post office box addresses.