Sending a parcel to Lithuania is possible thanks to GLS. We provide professional international transportation services - our offer includes both occasional and regular shipments.
As a result, the courier to Lithuania is a popular choice for individuals and companies, which regularly send shipments abroad. Using GLS services is a guarantee of timely delivery in any situation.
How much does the parcel to Lithuania cost?
How much does a parcel to Lithuania cost? The price for courier service depends on the size of the parcel. To check the cost of transport, you should use the calculator available on our website. When you enter all the data, you will find out how much does a parcel to Lithuania cost. The prices are also available in the official price list, which shows the cost of carriage for occasional parcels sent by Szybka Paczka points. Please note that the parcel weight cannot exceed 31,5 kg. Moreover, the maximum size of a parcel to Lithuania is 300 cm (the sum of the circumference and the longest side). The price for parcel to Lithuania in GLS is always favorable. We have an extensive logistics infrastructure, thanks to which the shipments are carried out quickly and safely.
How to ship the parcel to Lithuania?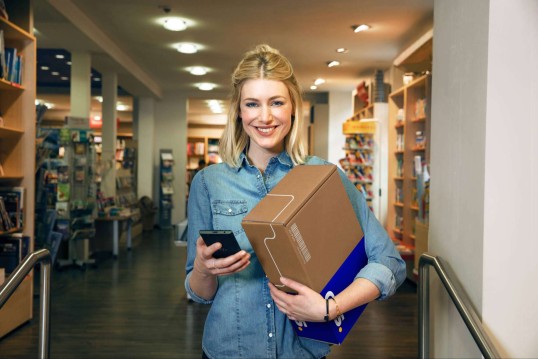 Occasional shipping
Shipping a parcel to Lithuania can be easy and convenient. All you need to do is visit any of the Szybka Paczka Points, which are equipped to handle domestic and international shipments. In total, there are about 4500 such locations in Poland. To find the nearest point, use the search engine available on our website.
Sending a parcel to Lithuania is extremely fast thanks to GLS, and the whole process is conducted without unnecessary formalities. At GLS Szybka Paczka points you will find address labels to fill in - then you leave your parcel for the courier to take it to Lithuania. If you want to use GLS services without leaving your home, you'll be interested in the ParcelVan offer, thanks to which a courier will personally pick up your parcel and deliver it to the addressee.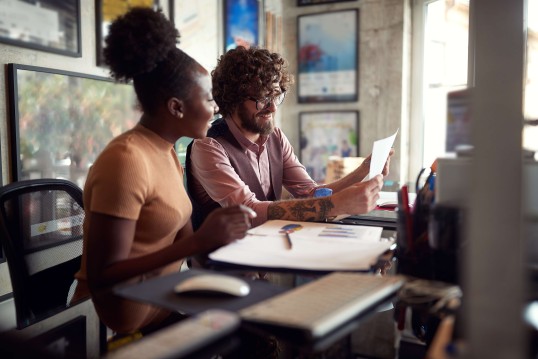 Regular shipping
Regular international shipments are carried out by EuroBusinessParcel. In this way, companies can regularly send parcels to Lithuania - a guarantee of favorable prices and timely delivery. The offer is addressed, among others, to online stores that often send packages abroad.
Fast parcel delivery to Lithuania through EuroBusinessParcel is first of all comfortable and transparent. At GLS we will provide a personalized offer tailored to your individual needs. Even sending parcels to Lithuania with a large volume will be an economically advantageous option.
How long does a parcel to Lithuania take to arrive?
Using GLS services, you do not have to wonder how long a parcel goes to Lithuania. Transport for individual customers is realized quickly and efficiently, and packages reach their recipients within 2 working days. In the case of EuroBusinessParcel the carrier also reaches the addressee within this period. To check how long it takes for your parcel to reach Lithuania, use our tracking option.
What cannot be shipped to Lithuania?
Shipping a parcel to the Lithuania with GLS is affordable and efficient. However, you should know what you are not allowed to put in your parcel. The list of things excluded from carriage includes, among others:
Alcohol,
Tobacco and cigarettes,
Flammable and explosive materials,
Works of art and goods of very high value (e.g. jewelry),
Cash, money signs, vouchers,
Live animals and plants.
For a complete list of items excluded from transportation, please refer to the Szybka Paczka / ParcelShop Regulations.
Services provided by GLS do not include shipping parcels to the Lithuania to post office box addresses.
How to ship parcel from Lithuania?
Courier can be ordered not only to Lithuania, but also from this country to Poland. Sending a parcel is easy and inexpensive, and the package will reach the addressee in a relatively short time. GLS operates in Lithuania through its logistics partner Itella, which has a network of about 200 machines for sending and receiving shipments, located throughout the country.
To use the courier services in Lithuania, all you need to do is to pack your parcel, print out the address label through a dedicated website and place it in one of the above-mentioned machines. You can find the details of the offer on the GLS Lithuania website.
How much does the parcel from Lithuania to Poland cost?
The factor which influences the price for a parcel to Lithuania is the size of the order. Also when sending a parcel from this country to Poland you should pay special attention to the size of the transported items. Maximum side dimensions are 42 cm x 36 cm, height 34 cm and maximum weight up to 35 kg.
How long does a parcel from Lithuania take?
Fast parcels to Lithuania are delivered from Lithuania to Poland just as quickly. Usually the delivery time is two working days. We encourage you to monitor the status of your shipment through the tracking option. This solution is available not only for domestic parcels, but also for international ones.
What cannot be shipped from Lithuania?
Parcels sent by courier from Lithuania should not contain items that are excluded from carriage according to the carrier's regulations. Should any questions arise in this regard, we invite you to contact us via the GLS hotline available.