Shipping a parcel to Finland with GLS becomes extremely convenient. Our services are tailored to the needs of occasional and regular customers. The comprehensive logistics infrastructure allows us to quickly and efficiently deliver packages in almost all of Europe. Together with us you can send a package to Finland, which will safely reach its recipient - always on time!
How much does the parcel to Finland cost?
How much does a parcel to Finland cost? To find out the price for GLS courier transport, you can use our calculator. The tool will show you cost of the service after you fill in all the most important data. Please note that the price for courier to Finland is affected by the size of the shipment. According to the rules of occasional shipment and regular shipping include parcels that do not exceed 31.5 kg. At the same time, the whole thing should be of such a size that the sum of the circumference and the longest side is not more than 300 cm. The price for parcels to Finland at GLS is attractive, because our courier services are available in almost all of Europe. A well-thought-out logistic structure allows us to realize quick and safe international shipments.
How to ship the parcel to Finland?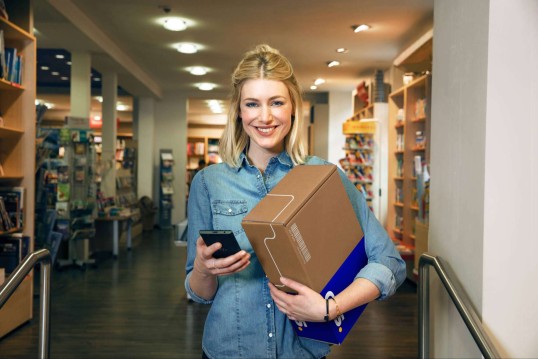 Occasional shipping
The easiest way to send a parcel to Finland is to use Szybka Paczka point. In Poland there are about 4500 such facilities, in addition the network is constantly expanding. On site you will find labels that need to be filled in.
You will then leave your parcel and the carrier will deliver it to the addressee in a short time. This is an excellent option for individuals who occasionally want to send a package to Finland using GLS courier services. However, if you want the carrier to collect the package from you himself, use the ParcelVan service.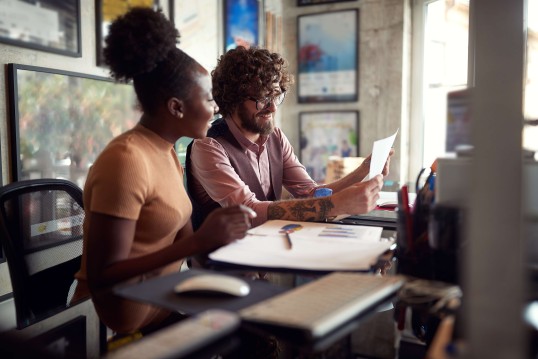 Regular shipping
Regular shipping to Finland can be done through EuroBusinessParcel. This is a product developed by GLS, which aims to guarantee fast delivery at the lowest possible cost. This option is mainly used by online stores that send packages to Finland.
We guarantee fast transportation to the addressee, as well as tracking the package during transit. Taking into account the needs of organizations that regularly send parcels, we have prepared a comprehensive offer with attractive conditions. EuroBusinessParcel is a service that will be tailored to your individual needs. So you can count on parcel delivery to Finland, even for large volumes.
How long does a parcel to Finland take to arrive?
A fast parcel to Finland sent occasionally by GLS courier will reach the addressee within 4-6 working days. In case of sending within EuroBusinessParcel, the carrier has 48 to 96 hours for delivery. In order to find out how long a parcel to Finland takes, it is worth using the tracking option.
What cannot be shipped to Finland?
Shipping a parcel to Finland with GLS is affordable and efficient. However, you should know what you are not allowed to put in your parcel. The list of things excluded from carriage includes, among others:
Alcohol,
Tobacco and cigarettes,
Flammable and explosive materials,
Works of art and goods of very high value (e.g. jewelry),
Cash, money signs, vouchers,
Live animals and plants.
For a complete list of items excluded from transportation, please refer to the Szybka Paczka / ParcelShop Regulations.
Services provided by GLS do not include shipping parcels to the Finland to post office box addresses.
How to ship parcel from Finland?
GLS courier services are also available in other European countries. Thanks to this anyone is able to send a parcel from Finland to Poland. To do this, simply contact GLS via the website available in Finnish, for example by filling out the form or using the hotline. Once you have agreed on all the details, a courier will pick up your package and deliver it to the Recipient.
How much does the parcel from Finland to Poland cost?
The price of an international parcel from Finland is influenced by the size of the order. The maximum size of the parcel is expressed by the sum of the circumference and the longest side - this value cannot exceed 300 cm. A parcel sent from Finland to Poland should be lighter than 30 kg, both for occasional and regular shipments.
How long does a parcel from Finland take?
The delivery time for fast packages to and from Finland to Poland is usually 4 working days. However, it is worth tracking the package during transport to be sure when exactly the courier will attempt to deliver. Parcel tracking is available not only when using GLS in Poland, but also abroad.
What cannot be shipped from Finland?
Parcels shipped by GLS courier from Finland should not contain the same items as packages from Poland sent to this country. Please contact us if you need detailed information. A version of the GLS website for Finland is also available, where you will find complete regulations specifying the items excluded from carriage.