Courier to Estonia ordered by GLS always reaches the addressee on time. We provide occasional and regular transport for individual customers and companies. We have an extensive logistics infrastructure, which allows us to handle even large volumes of orders for international transport. Take advantage of our services and conveniently send parcels to Estonia.
How much does the parcel to Estonia cost?
Do you want to know what is the price for a parcel to Estonia? Transportation costs are presented in the official GLS price list, which was developed for occasional shipments. How much does a parcel to Estonia cost depends primarily on the size of the parcel, which is directly related to the occupation of transport space. Please note that the maximum size of the package is 3 meters (the sum of the circumference and the longest side), and the allowable weight is 31.5 kg. To find out how much does a parcel to Estonia cost, just use the calculator available on GLS website. After entering all data you will know the price for the transport service.
How to ship the parcel to Estonia?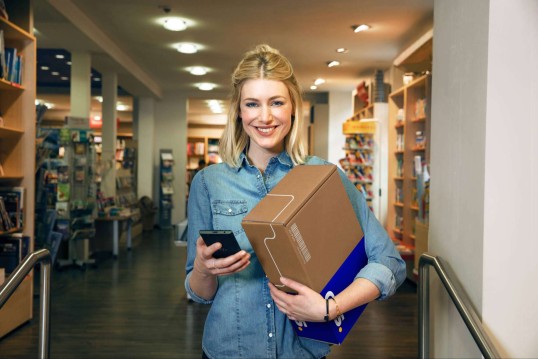 Occasional shipping
You can send shipments to Estonia occasionally by GLS courier thanks to Szybka Paczka points. These points are equipped for shipping - you fill out the label on the spot and leave the parcel with an employee. Then the package will be picked up by GLS courier. This solution is economically advantageous as the prices are attractive and the transportation time is always relatively short. A courier to Estonia can be ordered this way from practically any place in Poland. There are about 4500 Szybka Paczka points in the whole country and the network is still expanding. These outlets are open till late evening hours, because they are located in other places, like stores or service establishments. You can also order a courier to Estonia without leaving your home - then use the GLS ParcelVan service. The carrier will come to the indicated address and pick up the parcel to Estonia on its own. It's a convenient option and it doesn't affect the delivery time.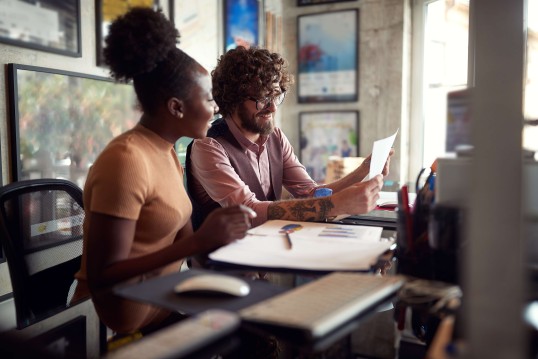 Regular shipping
GLS services also include parcel shipping to Estonia on a regular basis. This EuroBusinessParcel service is a core international product. Thanks to this service sending of even large volumes of shipments becomes financially profitable and the delivery time of each order remains as competitive as possible. Fast parcel to Estonia sent this way always reaches its addressee on time, maintaining maximum security level. EuroBusinessParcel is a service that is especially popular among entrepreneurs running an online store. In the e-commerce industry the order delivery time is extremely important. Thanks to GLS you don't have to wonder how long it takes for a parcel to reach Estonia - the transport is fast, efficient and inexpensive. The price for regular international transportation depends on the customer's needs. We always work out all the details to find the best solution for you.
How long does a parcel to Estonia take to arrive?
At GLS we provide fast and safe transportation. How many days does a package goes to Estonia? Transportation time is usually 2 to 3 business days for occasional and regular shipments. If during the transportation you wonder how long the package to Estonia goes, remember that at GLS we provide a tracking number. So you can monitor the shipment in real time at no extra cost. If you are wondering how many days a package to Estonia goes, remember that the transit time mainly depends on the distance between the Sender and the Recipient. The Baltic countries are located relatively close to Poland, which allows for quick transportation. And although in case of regular parcel shipping to Estonia via EuroBusinessParcel the courier has up to 96 hours to deliver the parcel, usually the Recipient receives his order after 2-3 working days from the moment of sending.
What cannot be shipped to Estonia?
Shipping a parcel to Estonia with GLS is affordable and efficient. However, you should know what you are not allowed to put in your parcel. The list of things excluded from carriage includes, among others:
alcohol,
tobacco and cigarettes,
flammable and explosive materials,
Works of art and goods of very high value (e.g. jewelry),
cash, money signs, vouchers,
live animals and plants.
For a complete list of items excluded from transportation, please refer to the Szybka Paczka / ParcelShop Regulations.
Services provided by GLS do not include shipping parcels to Estonia to post office box addresses.