Our strategy
GLS Netherlands stands for a Personal, Proactive, Professional and Positive interpretation of partnerships with its stakeholders.
We do what we promise in a socially responsible way. In the intricate (inter)national distribution of parcels and freight, we continually pay attention to overall quality. Committed, reliable, transparent and flexible, we always strive to exceed expectations.
Our core values
GLS' success is based on its focus on quality. Every day we are committed to providing our customers with a high quality of services.
Reliability
Reliability
Your shipment will arrive on time. A stable European network with uniform quality control.
Security
Security
Your shipment will arrive in good condition. High security standards and continuous monitoring.
Transparency
Transparency
Your shipment can always be tracked. Modern IT systems, control of every process step.
Flexibility
Flexibility
We will find the right solution for you. Local knowledge and advice on European services.
Sustainability
Sustainability
We act responsibly and are committed to our employees, society and the environment.
Reliability
Your parcel will arrive on time.
Top quality shipping means that the customer can rely on his/her service provider. For GLS, reliability is therefore one of the most important values and our employees are actively committed to this on a daily basis.
The entire GLS system is designed for reliable shipping, including the structure of the sites and the network, information technology and the monitoring and control of the process.
The quality of service is monitored throughout Europe with a recognised quality management system and a comprehensive core rating system.
As a result, GLS delivers more than 95 percent of all parcels in Europe within the set standard delivery time.
In this way, GLS guarantees reliability:
An extensive and densely-spread European network
Constant top quality throughout Europe
Quality management according to the ISO 9001:2015 standard
Continuous quality control
Centrally controlled on-site audits
Cross-border process optimisation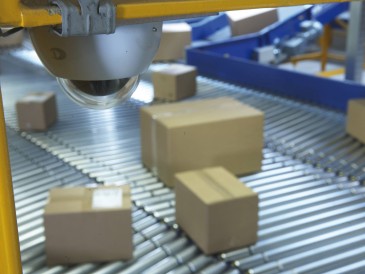 Security
Your shipment will arrive in good condition.
In order to deliver goods safely to the recipient, certain security measures are necessary. For the purpose of systematic prevention, GLS has introduced uniform security standards throughout Europe.
The GLS Group's damage and loss rate has been only 0.01 percent for years.
Goods are secured with modern alarm systems and in the hubs and larger depots, GLS monitors parcels with video surveillance. Each individual process step is monitored. GLS scans the parcels with every important transfer and analyses the data.
Employees and delivery drivers are regularly retrained so that all shipments are handled with care.
At GLS, security means:
High security standards within the Group
Parcels are scanned several times
Video surveillance, alarm systems and access control
Regular training of employees and delivery drivers
Continuous monitoring of parcel processing and loading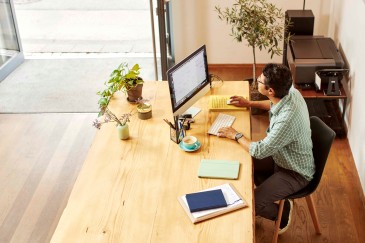 Transparency
Your shipment can always be tracked.
The continuous automated monitoring of each parcel is one of the cornerstones of the high quality standards for our solutions. Every parcel is given a unique code, which is scanned at each important transfer. This data is available throughout the Group so that parcels can be transported smoothly within and across borders.
Many shippers attach great importance to the ability to track their shipment, and often want the recipient of their goods to have access to the parcel status information as well.
From collection to delivery, GLS displays the relevant status information in real time. In many countries, this information is available thanks to modern IT solutions and mobile data transfer from the delivery vehicles.
In this way, GLS guarantees transparency:
A unique code for each parcel, which is identical throughout Europe
Scanning of parcels with every important transfer
Shippers and recipients can view all relevant status information about a parcel online
Track & Trace in real time
Digital recipient signature available online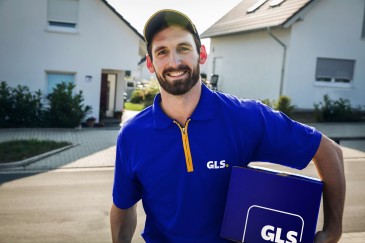 Flexibility
We find the right solution for you.
Nowadays, parcel shipping is a highly automated and standardised process. This is the only way to deliver top quality at a competitive price. However, GLS finds it very important to offer also flexible solutions.
That is why the GLS Group has set up a homogeneous, transparent basic product and service throughout Europe. A product can be combined with a service that is, for example, specially developed for e-commerce or to process returns.
Many products and services are available throughout Europe. These are complemented by services tailored to a specific country, which are only available in that country.
GLS offers its customers convenient solutions for connecting to its IT system. Together with the support of local employees, this provides a high degree of flexibility in a stable international framework.
At GLS, flexibility means:

Fast response time
Locally present and close to the customer
Industry-specific solutions
Thorough knowledge of markets and countries
Individual combinations of products and services
Easy handling of shipments via the GLS shipping system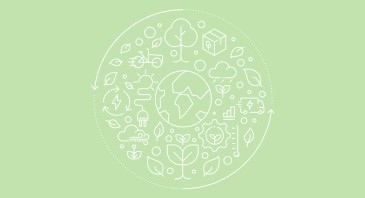 Sustainability
We act responsibly.
GLS takes responsibility towards its employees, society and the environment seriously and is committed to equality, education and the minimisation of any negative impact on the environment.
As far as the environment is concerned, we focus on more efficient use of energy, more use of renewable energy and reduction of emissions.
GLS makes its delivery routes shorter by optimising route planning. In addition, the number of low-emission vehicles has steadily increased. GLS also pays attention to environmental aspects in new construction projects, for example by installing a heat pump and a rainwater collection system.
Most GLS companies already have an environmental management system certified in accordance with ISO 14001.
GLS strives for a close relationship with all its employees and transport partners, based on mutual respect.
We regularly support social institutions, both through donations and by offering free transport.
At GLS, sustainability means:
The use of low-emission vehicles
Environmently-friendly new construction and modernisation
Reduce fuel, paper and electricity consumption
Continuous training of our employees
Close, long-term cooperation with our transport partners
National and local corporate social responsibility
Our commitment to diversity and inclusion
For the people of today and tomorrow.
Curious about our views on diversity and inclusion? Download our statement below.