PharmaService and PharmaService Plus, reliable and secure solutions for the healthcare products delivery.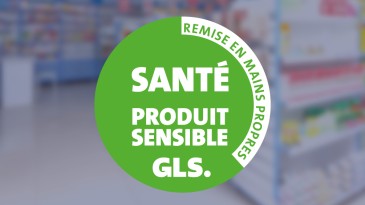 GLS offers a dedicated, reliable and security-assured service for the dispatch of Health products (Medical/Pharmacy) without temperature constraints.
Compliance
Products for B2C and B2B customers are shipped in accordance with GMP certification.
Warranty
All required quality standards are met throughout the supply chain.
Swiftness
PharmaService parcels are delivered in less than 24 hours to most regions of France, and in Express delivery, D+1 before 1:00 pm. for PharmaServicePlus shipments.
Reliability
Parcels are hand-delivered to the recipients only.
BPDG Certification (Good Wholesale Distribution Practices for Medicinal Products for Human Use)

GLS France was certified since 2007 by Certipharm and became the pioneer in France by obtaining BPDG certification. It is also the first subsidiary of the GLS Group in this field.

BPDG certification is recognised at European level in all EU member countries. It recognises the international right of the parcel service provider to deliver pharmaceutical products, except those with controlled temperature.
Secure delivery of health products

The quality standards complied with by GLS in its PharmaService and PharmaService Plus offerings cover all important aspects of shipment processing:

1. Strict hygiene standards

2. Regular checks on cleaning, waste disposal and pest control

3. The transport partners and delivery drivers that GLS uses undergo intensive training and the delivery processes are specific to healthcare parcels.