We deliver what matters.
At GLS, we don't just deliver from A to B - we deliver from person to person. When we look at the boxes, we don't just see parcels - we see the people behind them.
These parcels contain the hopes, dreams and goals of our customers. There are stories in these boxes. Stories about things people care about. And since these things are important to our customers, they are also important to us.
We deliver what matters.
Fast and reliable - in Austria and throughout Europe
Close to customers throughout the country – with 11 depots and our headquarters in Ansfelden, we have a strong local presence in all federal states.
Thanks to an extensive cross-border network in all European countries and strong local market knowledge, customers can expect the same flexible and personal service all over Europe.
What makes us a special parcel service?
GLS Austria locations: 12
GLS Austria employees: about 300
GLS Austria customers: 6.900 +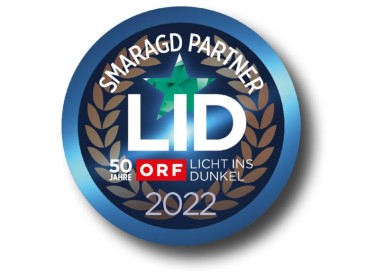 Helping where help is needed
We help exactly where help is needed and that's why we have decided to become a LICHT INS DUNKEL-Emerald-partner again in 2022. Therefore we've supported the ORF fundraising campaign with a contribution of 15.000 €.