Parcel: send parcels all over Europe
Thanks to Parcel, Europe is closer! Send parcels throughout Europe with rapid delivery times and a high level of reliability
The product
Parcel is the fast door-to-door road transport delivery service par excellence. It connects over 30 European countries with deliveries of parcels up to 40 kg in 48/96 hours.
Thanks to Parcel, Europe is closer!
Advantages
- Door-to-door delivery service in 36 European countries
- Delivery within 48 hours in European economic centres: Germany, France, Austria, Spain, Belgium, Holland, Luxembourg; delivery in 72/96 hours in further away European countries
- Insurance: Carrier liability as per CMR convention
- Continuous monitoring of the shipment with full information online
- Control system that is unique in the whole of Europe with very high quality standards
- Shipping bookable by phone, e-mail or Weblabeling
Weight and dimensions
Maximum weight per parcel: 40 kg
Maximum measurements:
Maximum length 200 cm - Height 60 cm - Width 80 cm
Maximum overall dimensions: 300 cm (length + height x 2 + depth x 2)
Compatible Services with Parcel
A huge range of additional services is at your disposal to ensure that every shipment meets your needs. Discover the services compatible with the national product Parcel.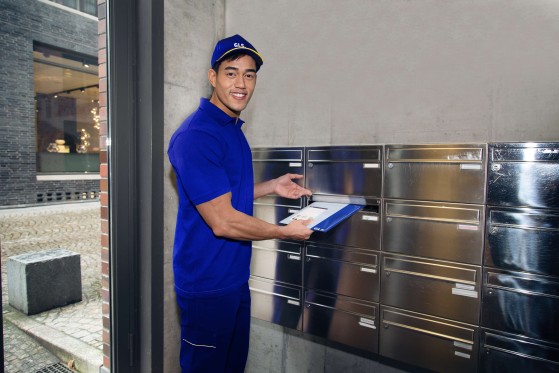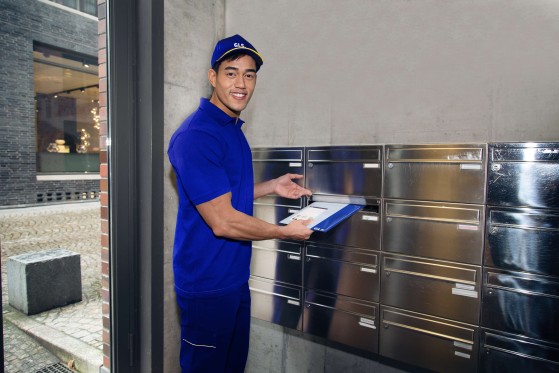 Express: send envelopes in Europe and worldwide
Express is an express air service that allows you to ship envelopes and parcels worldwide with home delivery.
The product
Express can count on dedicated planes and automated international sorting centres.
Your goods reach their destination in Europe and major US cities in 48 hours and in the rest of the world in 72/96 hours.
Advantages
- Air express service with worldwide deliveries
- Regular delivery times: 48 hours throughout Europe and to major cities in the USA, 72 / 96 hours to all other destinations
- Insurance included according to Warsaw Convention agreements
- Multi-parcel shipments
- Service booking by phone or email
Weight and dimensions
Maximum weight per shipment: 1,000 kg
Parcel: 300 kg max, dimensions 300x120x160 cm
Pallet: 300 kg max, dimensions 120x120x160 cm
(please check possible limitations according to destination)
Logistics: send pallets all over Europe
With Logistics, your bulky goods and those on pallets reach all European destinations with door-to-door delivery.
The product
Logistics is the door-to-door road transport service for Europe for shipments consisting of one or more parcels or pallets, without limits of weight and size, with delivery times of 4/5 working days.
Advantages
- Door-to-door delivery throughout Europe
- No limits on weight, size volume
- Standard delivery times of 4 to 5 working days
- Insurance included according to the CMR convention
- Reservation of the service by phone or e-mail
Weight and dimensions
Maximum weight per parcel: 1,500 kg
Maximum length: 300x120x120 cm