You choose - we deliver
You decide on date, site and many others.
Choose and adapt the delivery based on your wish. Even before the parcel starts its way to you. GLS offers its large range of delivery options.
Delivery options are available as soon as you receive an e-mail or SMS message with information on your parcel from GLS.
With its second e-mail or SMS message GLS informs when your order is expected to be delivered and you are informed on three-hours timeframe. You can check whether anybody will be at the site to take over the parcel.
If this is not the case and you miss the first delivery attempt you can also use various delivery options. You receive an e-mail or SMS message with a link to directly opt for a delivery option of your parcel. With the second delivery attempt you can choose the most suitable way of the parcel take-over.
Delivery at the same address at given date
Delivery at a new address
Delivery at collection site of GLS Parcel Shop
Delivery to GLS Parcel Locker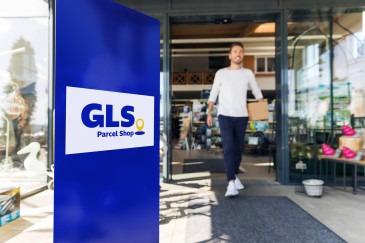 Delivery to a GLS Parcel Shop
You can choose also GLS Parcel Shop and have the parcel to be delivered there. There is always a person in the shop who can take over the parcel. Choose GLS Parcel Shop directly on-line, for example a shop that is on your way to your work.
GLS Parcel Shop has its opening hours that go towards clients and you can collect your parcel when it fits best to you. If you are left for several days, they can store your parcel for five business days. Simply click on the option Delivery to GLS Parcel Shop and choose the suitable shop and confirm. GLS redirects the parcel and delivers it to required Parcel Shop.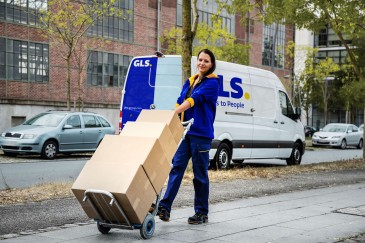 Delivery to GLS Parcel Locker
In GLS Parcel Locker your parcel is available for collection anytime during the whole day. As soon as it is delivered to GLS Parcel Locker, you receive an access code in SMS message or an e-mail. GLS Parcel Lockers are firmly built, with several levels of security and safeguard. They are situation at sites with high traffic of people, for example in large supermarkets or at fuel stations. Simply click on the option "Delivery to GLS Parcel Lockers", choose a GLS Parcel Locker and confirm. GLS puts the parcel in chosen Parcel Locker where it can be stored for next three business days. This option is available also for cash-on-delivery parcels.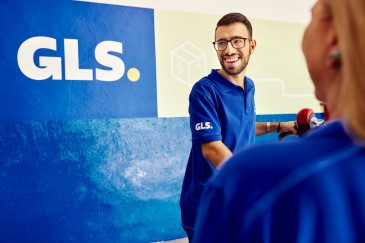 Collection of a parcel in GLS depot
You can choose and collect the parcel in GLS depot in person. Thus the parcel remains in depot with your address and you can collect it there in next five business days. After this period expiration the parcel is returned to the sender. Just click on the option Personal collection in a GLS depot and confirm. GLS stores securely your parcel there.