Cooperation with a strong partner
The people who work for GLS each day aim to provide high-quality service to both senders and recipients.
This also applies to the transport partners for GLS and their delivery drivers who are of major importance across Europe.
Continuously growing offer of services
Delivery of parcels within 24 hours within the Slovak Republic, Czech Republic and Hungary.
The client's service with individual approach to solution of requirements
High level of parcel delivery at the first attempt
Individual approach to all business partners through our stable business team
New alternative solutions for deliveries of your parcels - GLS Parcel Shops and GLS Parcel Lockers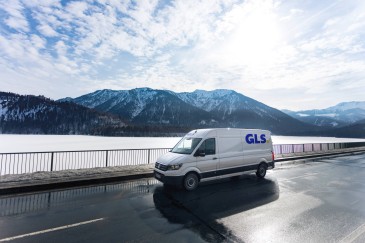 Become a GLS forwarding partner
In the environment of growing market GLS looks for independent forwarding partners in Slovakia who take over delivery traces. With our fleet you master deliveries pick-up and collection within relevant shipping district. GLS provides you with option to grow with a strong European partner. Join us today!
Strong partner on your side
GLS forwarding partner is equipped with advanced technologies that are continuously improved. This considerably simplifies your daily work.
GLS supports you with training and helps you to contact persons who can answer your questions on parcel distribution and thus helps you advance your business activities. It is related also budgeting, staff planning and accounting are concerned as in any other company.