Customized services
Do you have a special delivery request? GLS offers a range of services that ensure fast and secure delivery to recipients. Find a solution in services tailored to consignee specific requirements.
Cash on Delivery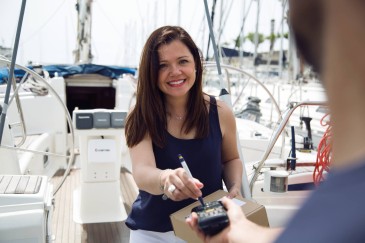 GLS will collect the amount stated on the parcel address book from the recipient and transfer it to the sender's account. The calculation and remittance of cash on delivery is done automatically, daily, on the third working day after the delivery of the parcel.
The maximum amount of cash on delivery is HRK 12,500 and GLS takes over the costs of bank transfer within Croatia.
Addressee Only Service
GLS delivers the parcel exclusively to the persons specified by the sender - and only with the proof of identity.
Delivery of the parcel only after visual inspection of the identification document
Documentation of ID number with the recipient's signature
Easy handling: order service via shipping system
Ideal for confidential or highly valuable parcels
Document Return Service
The solution for the situation when the special transport documentation accompanying the parcel needs to be verified, signed, and returned to the sender.
Exchange Service
Efficient exchange: GLS delivers the goods, at the same time picks up the parcel from the recipient, and transports it back to the sender or to some other business address of their choice.
The service can be used, for example, for repairs: GLS brings spare parts, picks up the defective item and delivers it to the desired service.
Shop Delivery Service
By integrating the ParcelShop locator with your existing ordering system, it gives the recipient the freedom to choose the delivery of the parcel to the selected PaketShop store. The recipient can pick up the parcel within 5 working days at the selected location at the time that suits him best.
Locate the nearest GLS ParcelShop Become a ParcelShop partner
Pick&Return - Pick&Ship Service
GLS picks up the parcel at the indicated place based on the order of the contractual partner and then delivers it to the address of the ordering party or another given address in Croatia.
BankCardService
From now on, GLS Croatia allows you to pay for your parcels with a card. Paying has never been easier and faster.
Declared Value Insurance Service
Compensation for damage according to the declared value can be concluded ad hoc, per parcel, up to a maximum of 12,500.00 Kn. GLS assumes liability for damages as defined in the agreement, in any case only until the first damage