Matters to us
At GLS, we don't just deliver parcels from A to B. We deliver the joy of expecting, memories and surprises.
That is why we do everything in our power to make life a little easier, when you send, recieve or pick up your parcel.
We know, that it matters to you - and that is why, it matters to us.
Make your life a little easier with the GLS-app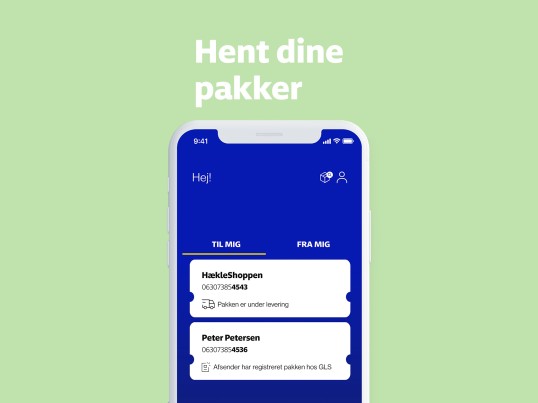 Pick up parcels
More than 500.000 danes have already made their life a little easier by downloading the GLS-app.
With the app, you always have the full overview of your parcels.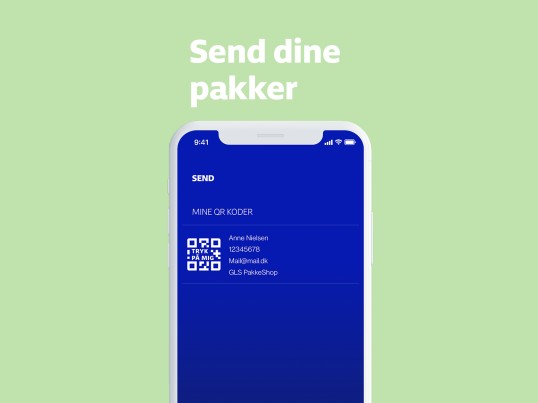 Easy parcel delivery
Send your parcels quick and easily with the GLS-app.
Buy your label in the app, and bring your parcel to your local ParcelShop - And we will take care of the rest.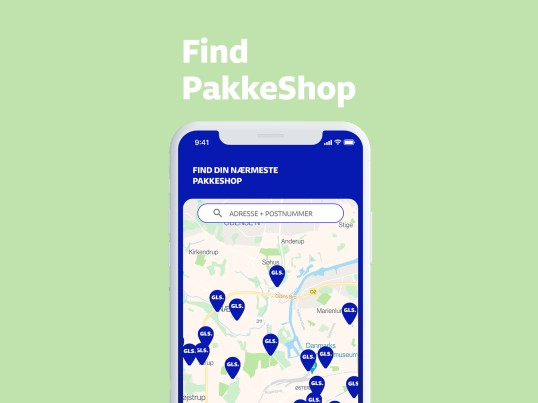 Always around the corner
More than 1.750 Danish ParcelShops means, that we are always close by.
It is easy to find the ParcelShop nearest to you, with the GLS app.
Automatic registration of all parcels
No need to look through emails and texts to find your parcel numbers. Your parcels are automatically registered.
Find a ParcelShop near you
You can find us in stores, gas stations and even your local kiosk - We're always just around the corner.
Buy your freight easily
Using the app, all you need to do is bring your phone and your parcels down to your ParcelShop.
Customer service close to you
We're there, when you need our help. You always have our Customer Service at hand, when you need us the most.
Sustainability at GLS
We constantly strive at reducing our environmental impact. Read more about the initiatives we have taken to lead the way to becoming CO2-neutral.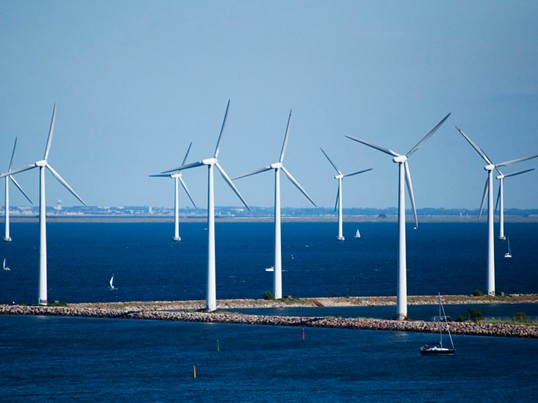 100% certified energy from windmills
At GLS we exclusively use 100% certified sustainable energy at all our locations.
The certification given by Ørsted, guarantees that an equivalent ammount of sustainable energy compared to the consumed by GLS Denmark, is produced by European windmills.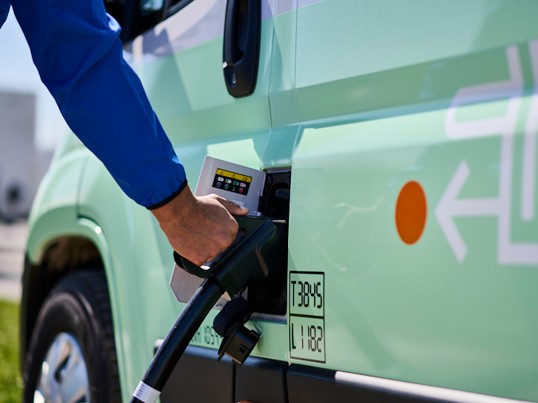 Charging stations at our depots
More than half of our depots now have charging stations, so we are ready to delivery more parcels with electric vans.
The goal is that all depots will have charging stations accesible in the near future.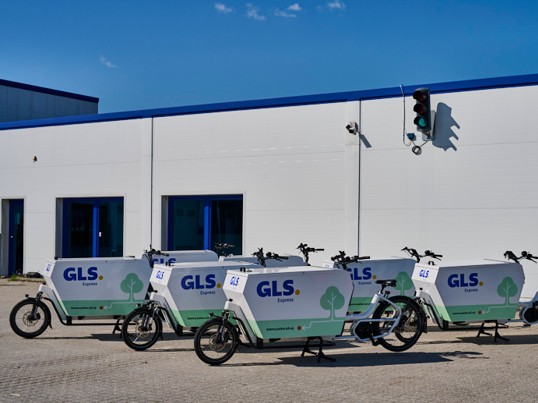 Electric bicycles and vans
You can find both electric bikes and vans delivering parcels for GLS.
In Copenhagen, 12 new electric cars are distribution parcels to privates, while our Express-department delivers express-parcels by bike in Copenhagen and Aalborg.