From kitchen table to beauty brand
Tina Søgaard is the founder of the skincare and beauty brand Ecooking, with a nose for not just scents but businesses too. She started Ecooking at home on her kitchen table in 2015, mixing cremes, serums and oils of the best ingredients. Today, the brand is on shelves in more than 25 countries, and the business has grown by more than 700% over the last 4 years. GLS has followed her for the entire journey.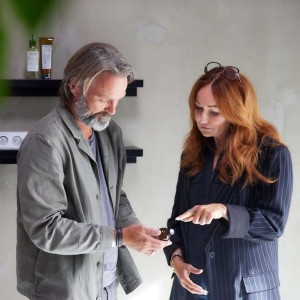 I have always used GLS - And always recieved great support.
Tina Søgaard, Founder of Ecooking
Offering more than 200 products to privates as well as stores, it has been crucial for Ecooking and Tina to have a reliable partner, whom they can trust.
Tina says:
"GLS has always been okay with adjusting how late we could get our parcels picked up. We are on a first name basis with our drivers, and in all the time that I have owned Ecooking, I have never experienced any issues or complaints from GLS. Not even, when we have been squeezed on getting the parcels ready - Instead, they just give us a hand in getting the job done.
Some companies have strict demands, that the customers have to follow. That's where GLS is great at saying "How can we fit into your needs?"
To me, building a great relationship is worth more than saving the last penny. It has been a truly great experience cooperating with GLS. We have that mutual understanding, that we are business, who has to make ends meet in both ends. There is something comforting about a cooperation like that.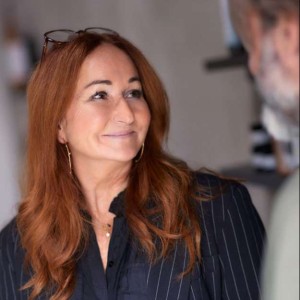 Choose the right partners - The ones that are willing to go that extra mile for you.
Tina Søgaard, Founder of Ecooking
Why GLS is the right match for Ecooking
Flexibility
We frequently need to adjust our pick up times. GLS always goes the extra mile to ensure our needs are met.
Great relations
At Ecooking, we are on first name basis with our drivers. With GLS, it is the same drivers who pick up our parcels, and we have a dedicated contact person, who understands our business.
Custom solutions
At GLS you're not just another customer amongst the others. They understand your business and are partners who adjust their solutions to our needs.
Quality
GLS can't guarantee the lowest price. But as the best rated parcel distributor in Denmark on Trustpilot, you are guaranteed high quality of delivery abnd good service.
Want to read more cases like this?
Read or hear the story of Mikkel and Kasper Dissing, who built their business, Ditur, from the ground up.