GLS Group's sustainability efforts rewarded with EcoVadis Gold Certificate
GLS Group's environmental impact score of 80/100, particularly, puts the company among the 7% top-rated companies in the sector. This stand-out environmental score is the result of the company's long-term environmental sustainability strategy.
The evolving success of the strategy is reflected in the fact that last year's Silver rating from EcoVadis has been raised to Gold this year.
Meet some of the incredible women who work at GLS
At GLS, we enjoy celebrating International Women's Day because we have some incredible women working at every level of our broad international network. This year, we've decided to talk with three of the women who keep our business moving: German Region Manager Melanie Menkhaus, Portuguese Website & Communication Strategy Manager Marta Calvinho and Slovakian Depot Manager Zuzana Magulová.
GLS introduces refreshed brand identity
GLS has revealed its updated brand identity. The brand refresh builds upon what has made GLS successful in the fast-changing world of parcel services and supports the company's growth ambitions. At its core, GLS makes every parcel delivery personal with its seamless solutions. The refreshed brand identity reflects the company's undertaking with a fresh, dynamic and digital-friendly look.
GLS agrees to acquire a Canadian freight carrier to expand its reach
General Logistics Systems (GLS), a leading parcel service provider, has agreed to acquire a Canadian logistics company Mid-Nite Sun Transportation Ltd that operates as Rosenau Transport. Rosenau Transport is one of the largest independent freight carriers in Western Canada and has a complementary service area to GLS's existing Canadian business.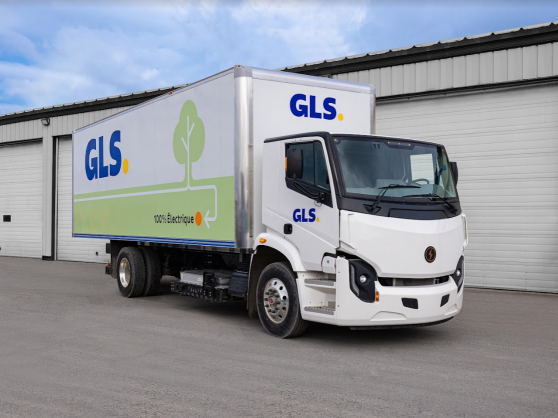 GLS Netherlands delivers all parcels CO2-neutral
Since 2021, GLS Netherlands has introduced climate-neutral shipping – for all parcels sent within the Netherlands and abroad. Beyond its measures to avoid and reduce CO2 emissions, the company focuses on full compensation through VCS or Gold Standard projects.

Press contact
Are you a journalist needing more information? Contact us!
Please note: This contact is for press enquiries only and cannot provide any shipping information. If you are a customer or a recipient, please contact the customer service of the individual country. You will find the contact details on their websites.