Become a GLS transport partner
Are you interested in becoming a transport partner of GLS Germany and a part of the GLS family? Here you will discover all your benefits and apply with us with just a few clicks. We look forward to hearing from you!
Your benefits as a GLS transport partner
Why it pays to become a GLS transport partner
Clearly defined work days
We deliver from Monday to Friday – no work on Saturdays
A family environment
Look forward to friendly people giving you a warm welcome
Fair and cooperative
Our cooperation is based on our code for partners
Modern equipment
Enjoy new, modern facilities and digital tools that make work easier
A future-proof industry
The growing parcel market offers you the best chances of success
Alternative delivery concepts
We work on various concepts that meet special transport preferences
A long-standing transport partner about GLS:
As the boss, I bear the responsibility, but I am as much a part of the family as each individual driver. The cooperation is great - with the delivery drivers as well as with the colleagues at the depot. My heart is in GLS - I would do it again just the same.
Peter G., Transport partner for over 15 years
Let's shape the future together
How you benefit from our activities in the field of city logistics
For the sake of a healthy environment we are driving a considerable range of activities and projects in the area of city logistics. Thus we live up to our responsibility to the environment together with our transport partners.
Benefit from a lot of advantages such as:
With the wide range of different vehicle types, city logistics offers you the opportunity to approach a new driver clientele
Environmental-friendly delivery concepts such as city logistics enjoy a positive image in the general public - something you will also benefit from
As a transport partner in the field of city logistics you have the chance to get state funding opportunities
The use of electrically powered vehicles is your active contribution to climate protection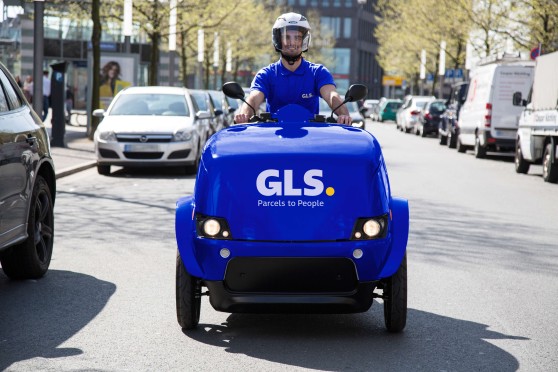 Electric scooter on the road in Herne
The electric vehicle (TRIPL model) is particularly suitable for the emission-free delivery of small consignments and has been in use in the city centre of Herne since November 2018.
When fully charged, it has a range of 100 kilometres and reaches a top speed of 45 km/h.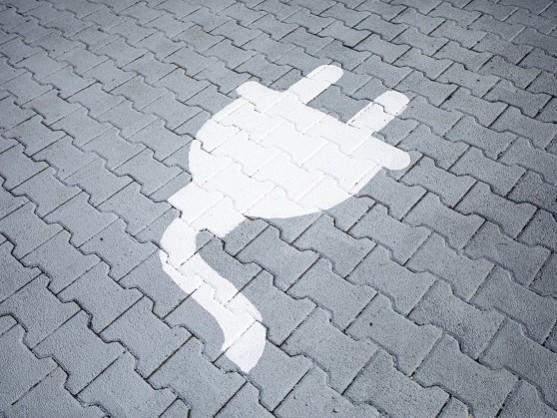 Electric vans complement fleet
Since 2018, e-vans have been added to the fleet and thus support climate-neutral parcel shipping.
Depending on the model, up to 0.8 tons can be transported in the approximately 11 cubic metre cargo space - this corresponds to 100 to 120 parcels.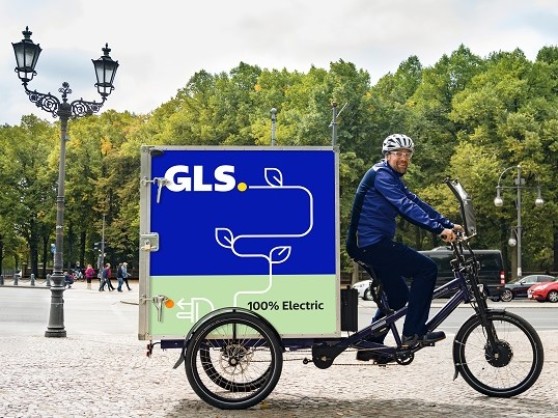 Use of cargo bicycles
As inner cities are often restricted for delivery vehicles, we have been using different types of cargo bikes since 2016. With electric pedal assistance, up to 200 kilogramme per tour can be transported without any problems.
Common values
Basis of cooperation with our transport partners
We rely on long-term partnerships - they are the basis for the top performance our customers expect from us. The tasks at GLS are varied - both for our own employees and for our transport partners and their delivery teams.
The principles of the cooperation with our transport partners are laid down in a partner code of conduct. It is an integral part of the contracts between GLS and the transport partners. It stipulates:
to act in accordance with the applicable laws and regulations
the rejection of discrimination, bribery and corruption
a commitment to quality in performance and principles in dealing with each other
Furthermore, we have appointed a neutral ombudsman. He is also available to the transport partners and their delivery drivers at any time - even anonymously - for information on possible cases of suspected corruption or similar serious criminal offences.
Frequently asked questions
Interesting for you as a GLS transport partner
Why does GLS work with transport companies?
Division of labour is a principle that is practised successfully in many areas of the economy. Like most major parcel companies in Germany, we use transport companies for long-distance transports, as well as for parcel collection and delivery.
Our transport partners know their markets and local conditions inside out and can plan first-hand. The best route planning is done by the delivery drivers themselves, as they have the most detailed knowledge of their delivery areas, such as opening hours, contacts, alternative addresses and access restrictions.
We have a considerable interest in sustainable, long-term commercial relations with our transport partners. The excellent working relationship is the cornerstone of the high-quality service that we provides to our customers. Business relations with more than a third of the company's transport partners go back more than ten years – and more than 25 years in some cases.
How can I become a transport partner at GLS?
Haulage contractors who wish to become a transport partner at GLS can apply online. Simply fill in the application form and send it to GLS with one click.
How does GLS remunerate transport companies?
GLS negotiates individual contracts with every one of its transport partner. When it comes to negotiating contracts, it is important that the economic framework conditions of both contracting parties are taken into account in an even-handed manner.
How much do delivery drivers earn from transport companies?
Payment is agreed individually between each transport company and the drivers they employ.
What measures does GLS take to further improve the working conditions of the delivery drivers?
We have continuously improved processes and procedures in recent years and continue to do so. In total, well over 50 million euros have been invested in system optimisation in recent years – including in networks, equipment and communication technology, services, tools and processes, and training.
Which trainings does GLS Germany offer?
We offer our transport partners training programmes that address the challenges of day-to-day work routines, such as securing loads, driver safety and cost-effective driving as well as basics and skills for successful management in operative and administrative functions.
Within the scope of the ISO 9001 quality and environmental management certification awarded by DEKRA, the management of outsourced processes, products and services is audited. This includes the management of transport companies.
How does GLS Germany communicate with their transport partners?
Wee have strengthened communication with our transport partners in order to optimise cooperation. Depot dialogues ensure continuous and direct communication. The flow of information between recipients, delivery drivers and depots is constantly being improved and simplified with additional data and communication options.
Does GLS Germany offer special working clothes for the drivers?
Transport partners can procure clothing for their drivers from an extensive catalogue of modern, high-quality items.
The offer contains a wide range of different articles and takes into account the drivers' individual needs in terms of gender, size, season, application, etc.
You might also be interested in this