Become a GLS ParcelShop
As a ParcelShop owner for GLS, you offer a high-quality parcel service as part of your shop. With GLS, you can expand your customer base and tap into an additional source of income. If your company is easily accessible and has customer-friendly opening hours, you can start almost immediately.
Register today and let GLS help you expand your services.
Additional source of income
Running your ParcelShop
You advise your customers on all matters concerning parcel shipments.
You accept parcels from senders.
You accept parcels for recipients who were not at home and store them so that they can be picked up.
You accept parcels that recipients want to return to the sender.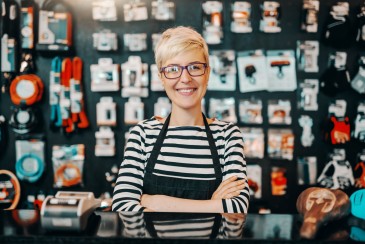 The ParcelShop owner app
All ParcelShop owners are equipped with a tablet by GLS. The new ParcelShop app is already installed on those. The app helps you in your daily work and in contacting your customers. For example, you can use the Track & Trace function or have the recipient sign for receipt of the parcel. In addition, several other practical functions are available or planned.