Parcel labels
Parcel labels and the information shown on them are the building blocks of the European GLS transport network.
Only a parcel correctly marked with its transport label can be reliably delivered. In the case of incorrectly printed, damaged, duplicate or peeled-off address labels, there is a risk of delayed delivery, delivery to a wrong address or, in extreme cases, loss of the parcel.
A standard label the shows following data:
Transport parcel number and bar code
Numeric code of delivering depot and courier
Recipient and sender's addresses
Service codes (FDS for FlexDeliveryService)
Amount of cash on delivery
Identification of parcel number (1 of 3, 2 of 3, etc.)
Correct application of labels to parcels
Only one label per parcel
If the shipping box is used repeatedly, all old labels must be removed from the parcel including the labels provided on the parcel during previous shipping or storage. The old label should not just be pasted over the new one - in this case, the scanners may have trouble reading the barcode.
Print labels with a reliable printer on suitable paper
The label must be printed indelibly on self-adhesive paper or a label specified by the manufacturer for the given packaging material. When printing on plain paper and then gluing, the label can easily be damaged or lost.
Correct label placement
The shipping label should be visibly affixed to the largest surface of the box so that it is not deformed by the substrate or bent over the edge of the parcel.
Every parcel label is unique
Every parcel transported with GLS network is marked with own transport label with a unique parcel number used for tracking. Due to this reason, the label cannot be copied, re-printed nor electronically sent.
Standard format of parcel labels
The following formats can be used when printing shipping labels using GLS online shipping systems:
Thermo 97 x 147 mm (roll)
Adhesive labels, 4 pcs per A4
Adhesive labels, 1 pc per A6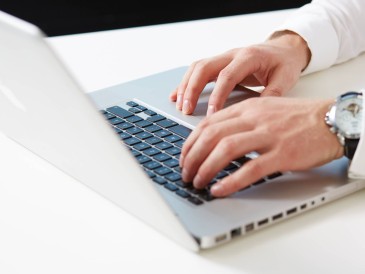 Software for printing parcel labels
Transport labels can be printed with GLSOnline, GLSConnect, MyGLS software, e-Balík or own API solution.